Streaming entertainment service (Movies, Music, TV and Original shows), from the largest producer and distributer of Indian entertainment – Eros International. Serving 70 Million+ users in over 100 countries.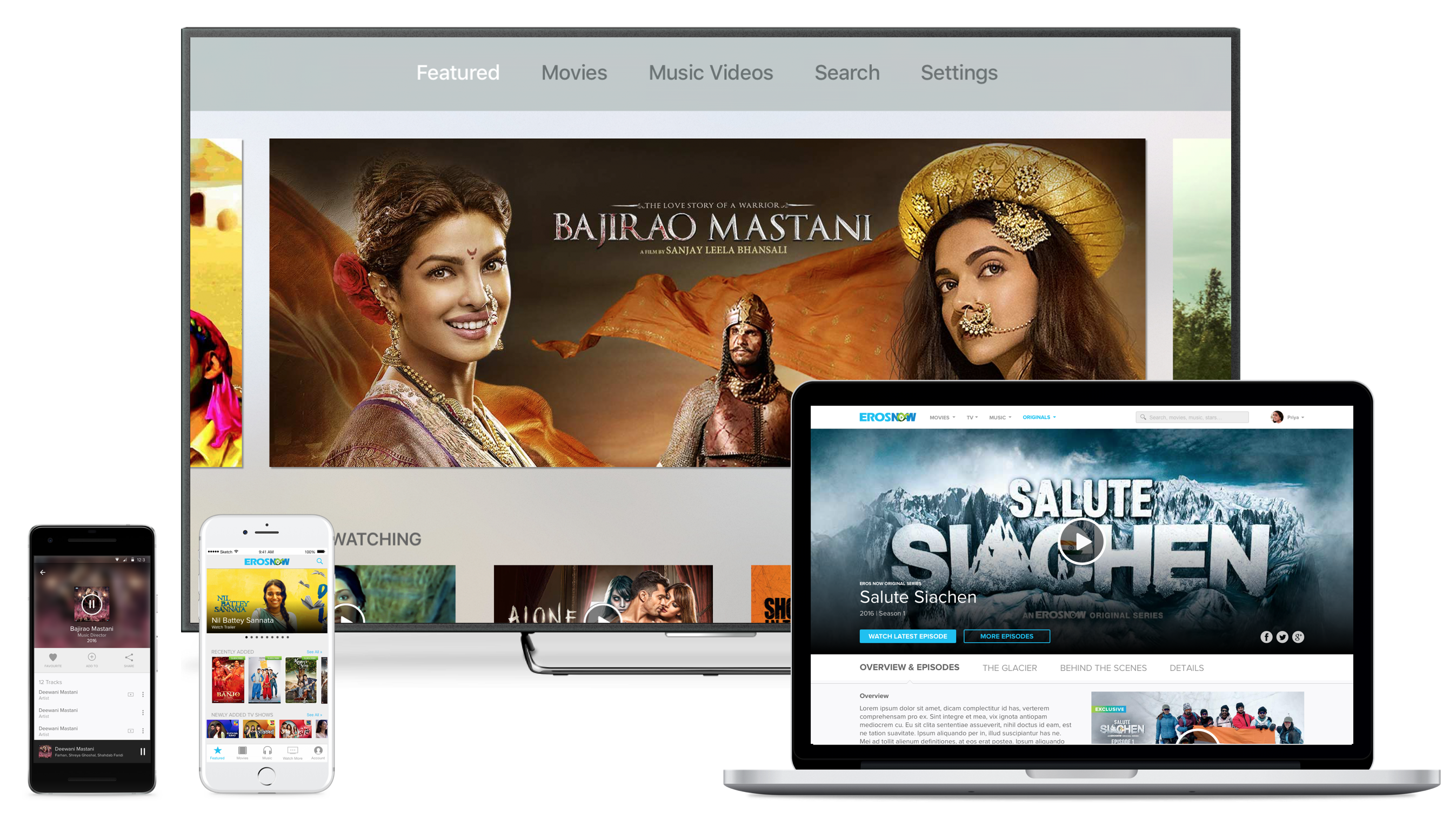 Role: Working as a Senior Experience Designer and Researcher at Eros Now for the past 2 years, offices in San Francisco and Bangalore.
Key Activites: Design, review and deliver detailed design specs to engineers, conduct and own user research, communicate insights and reports to higher management. Write and execute product design stories that contribute to the product roadmap for web, apps on iOS, Android, major TV platforms (Apple TV, Fire TV, Roku etc) and partner integration (Idea movies club app).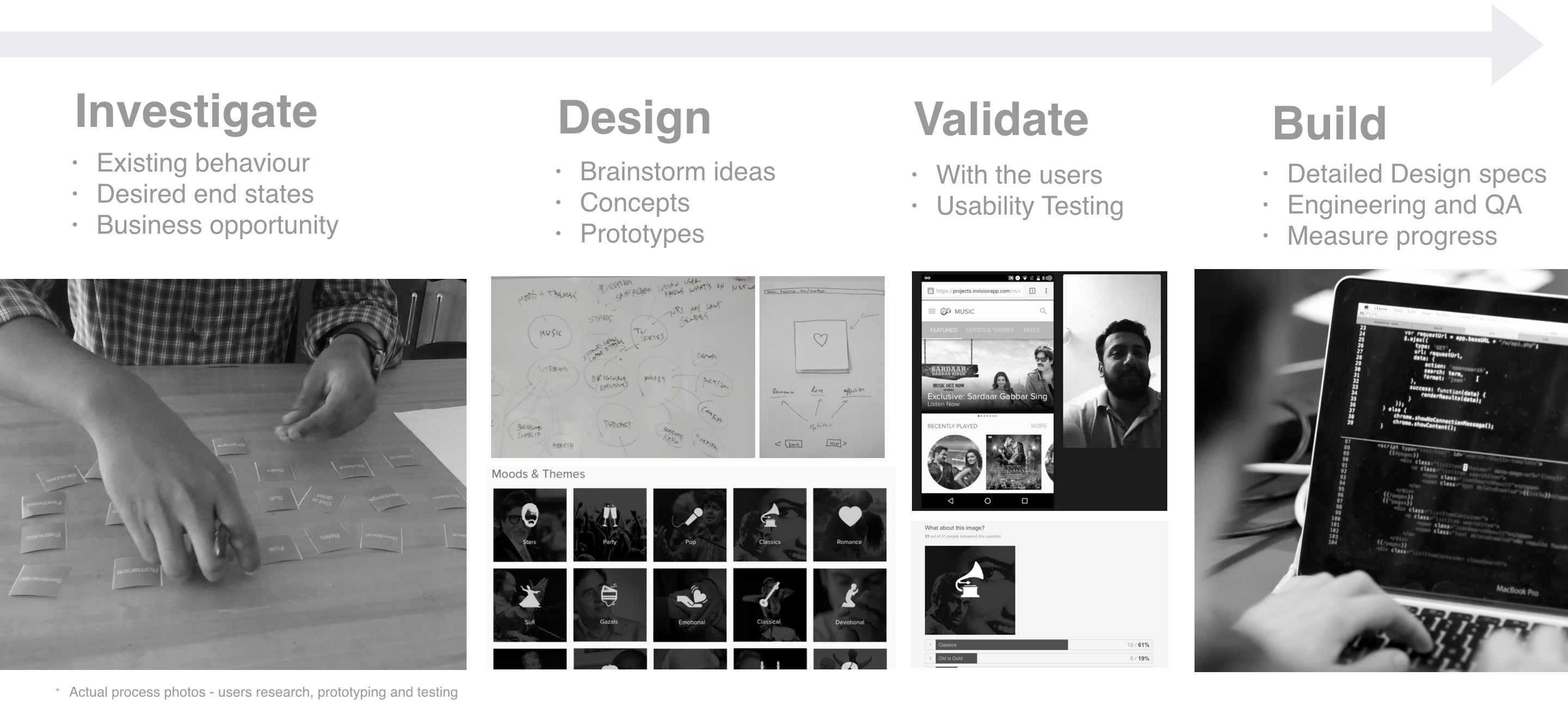 Background: Eros Now is the digital wing of Eros International, largest production house for Indian entertainment. With a large content library in its bag, Eros International set out to start building an international team, to venture into digital distribution and streaming space with Eros Now. I got an opportunity to contribute in designing a complex digital entertainment service (movies, music, tv and originals) for web, mobile (Android, iOS) and every major television platform on the market (Apple TV, Android TV, Roku. Amazon Fire TV etc).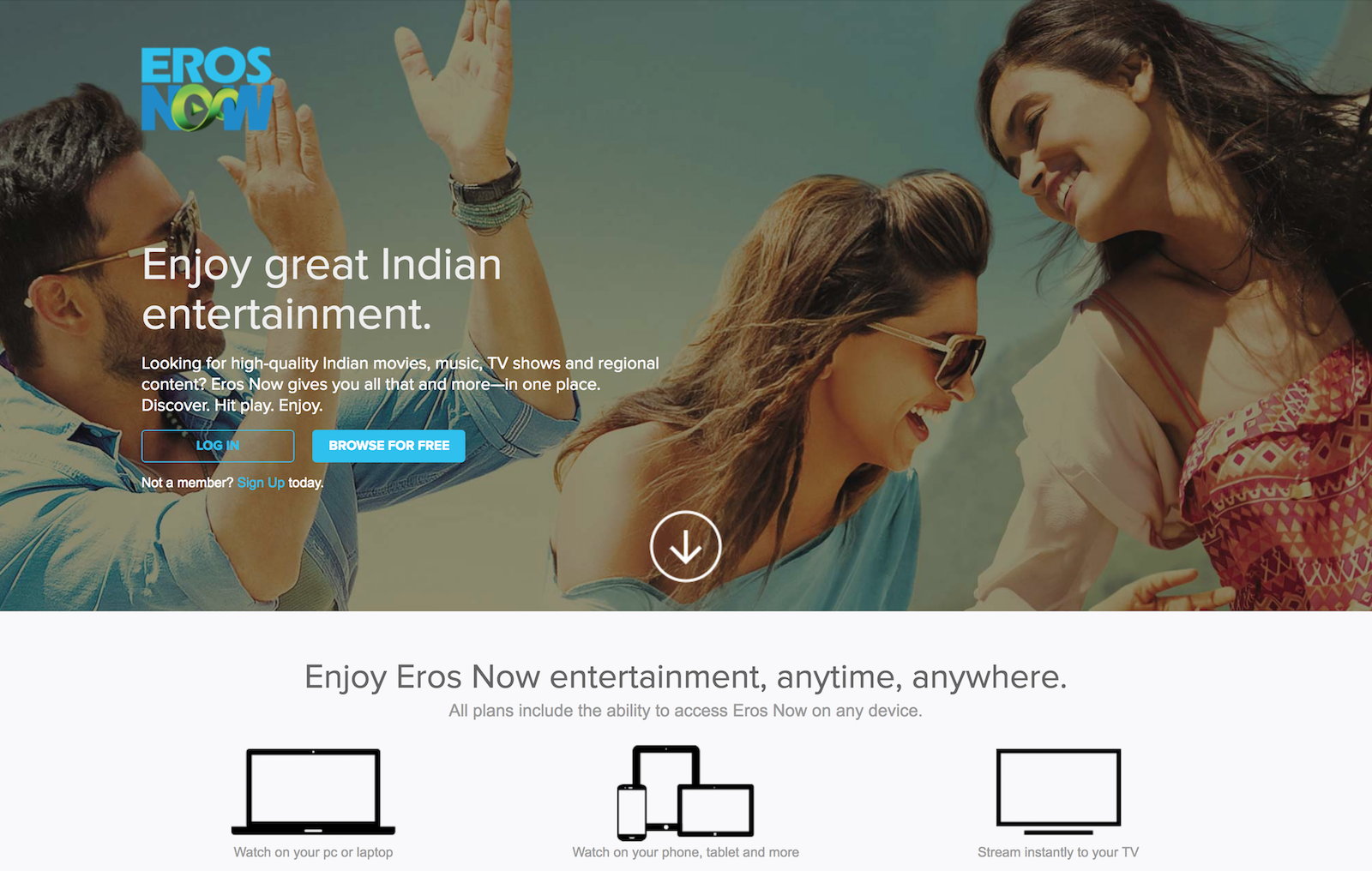 High Level Business Goals:
(1) Provide value by leveraging the largest entertainment library for Indian content (10,000+ movie titles, 2Million+ Music tracks and albums, 1000+ exclusive videos, originals etc)
(2) Release products on all the major platforms (Mobile, TV, smart streaming devices, partner integrations)
(3) Measure and optimise key user flows – onboarding, discovery, payment, communication. Increase total watch duration per user per session —> increase conversions, paid subscribers, engagement and most importantly user satisfaction.
Key Projects 
Star Pages: Many Indians movie lovers are crazy about celebrities and movie stars. Gatherings outside a celebrity home is quite normal. Stars have this larger than life image for some people, we saw value in providing our users exclusive and richer access to their big screen idols. The opportunity also was to increase the engagement and time spent on the service by aggregating existing content with exclusive and latest celebrity material.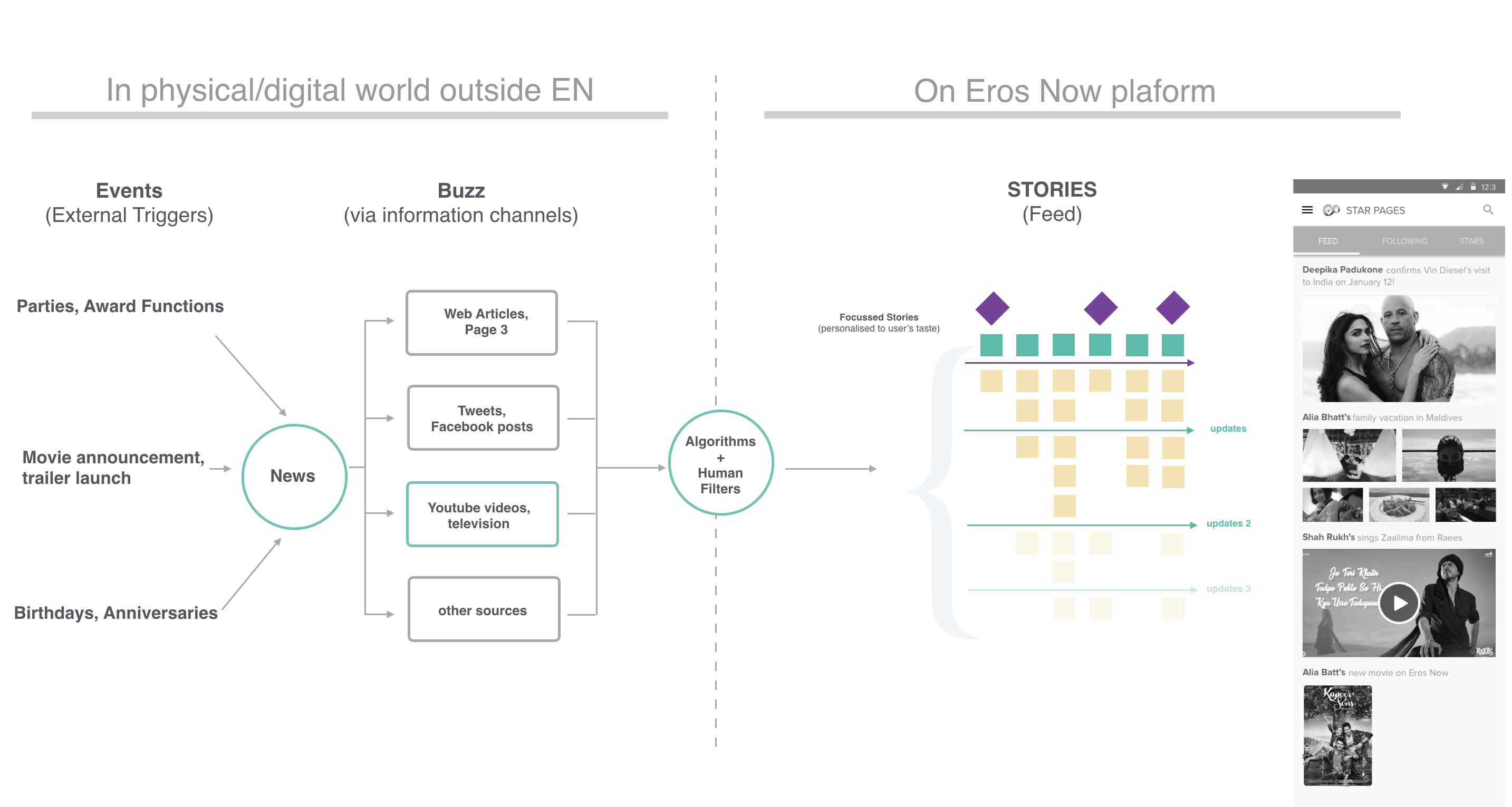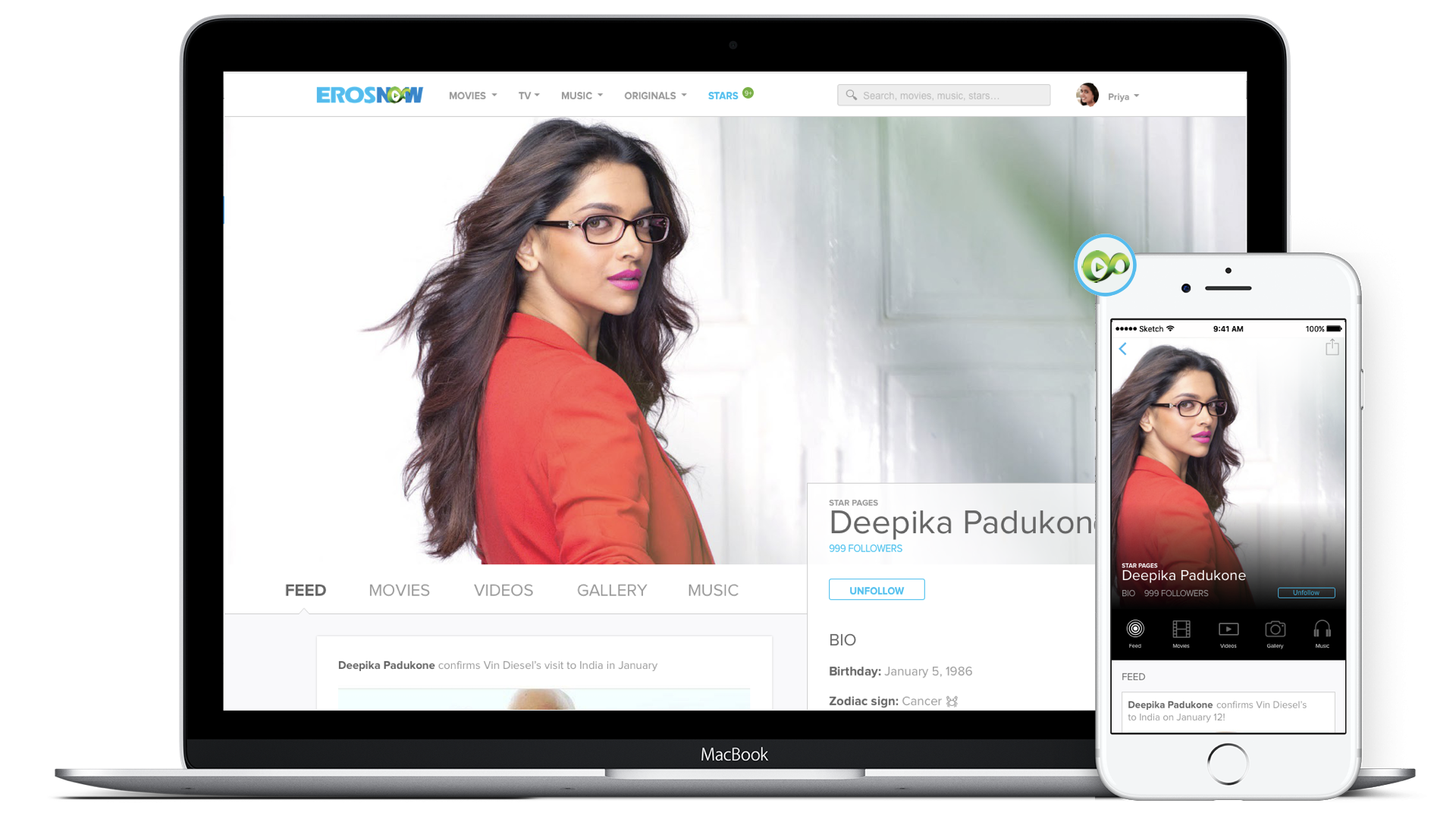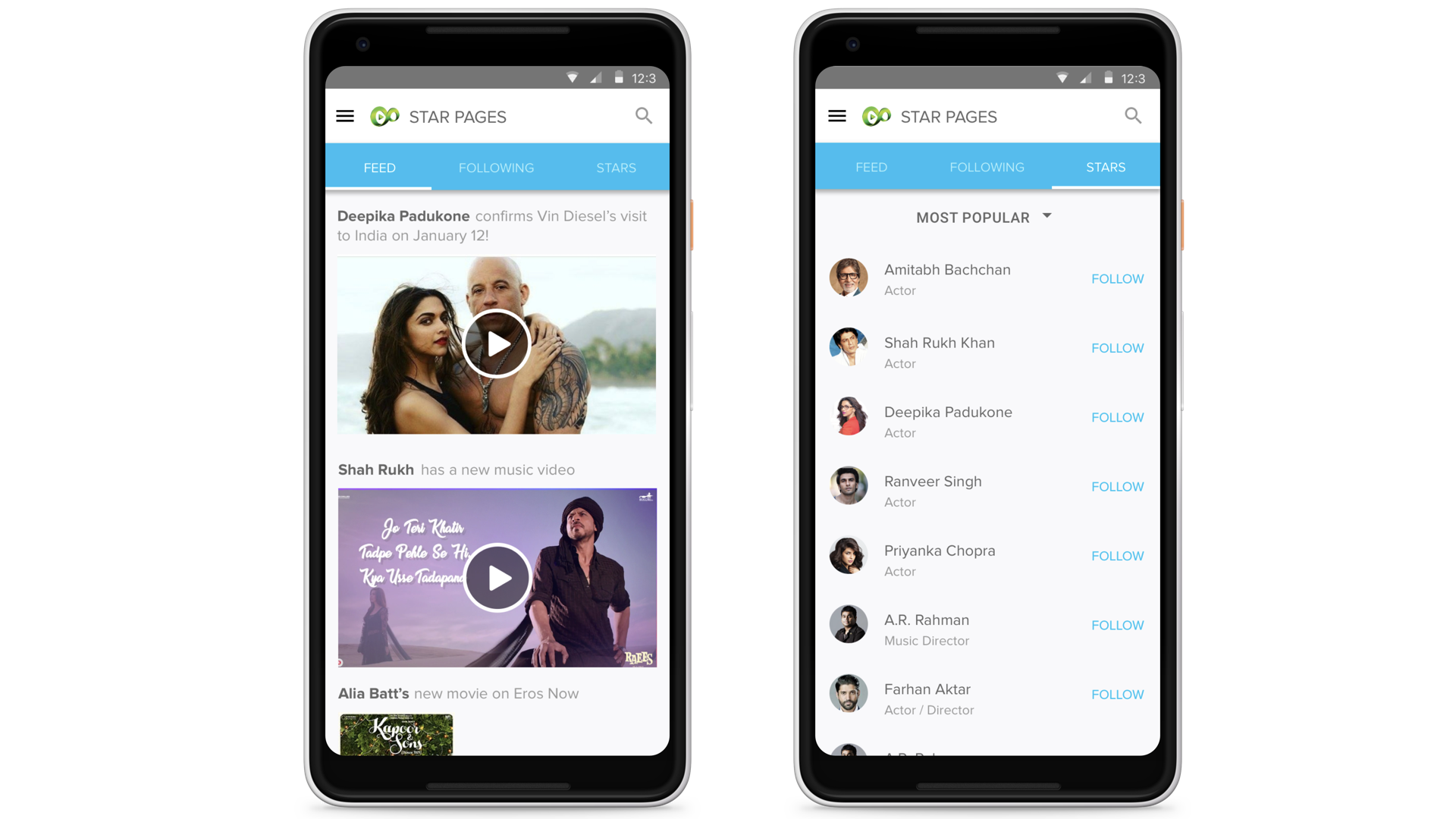 Music V2: Data from analytics and user interviews suggested that initial music experience (music v1) needed an upgrade. We learned from the competition, conducted user research and upgraded the music experience that was more engaging and localised to Indian music lovers. After releasing it 200% increase in time spent on music was registered.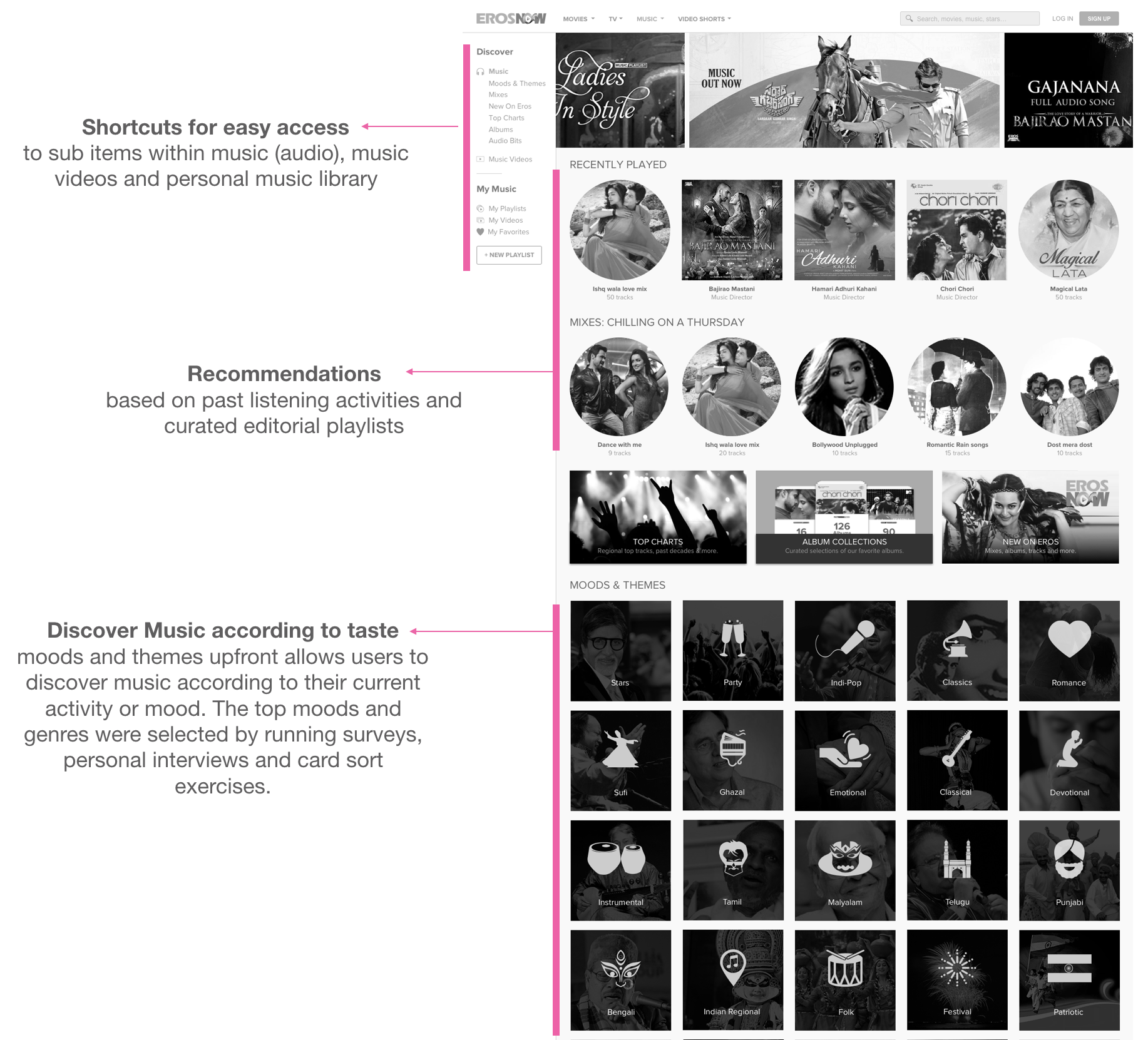 Onboarding: The goal for onboarding is to welcome and retain new users. By conducting controlled experiments we constantly try to make the on-boarding simpler and more valuable to the users. To find patterns like user priorities for messaging and backgrounds that resonate most with potential users, we conduct surveys, face to face interviews, hybrid games and card sort exercises etc across top geographies (India, US, UK, Canada etc).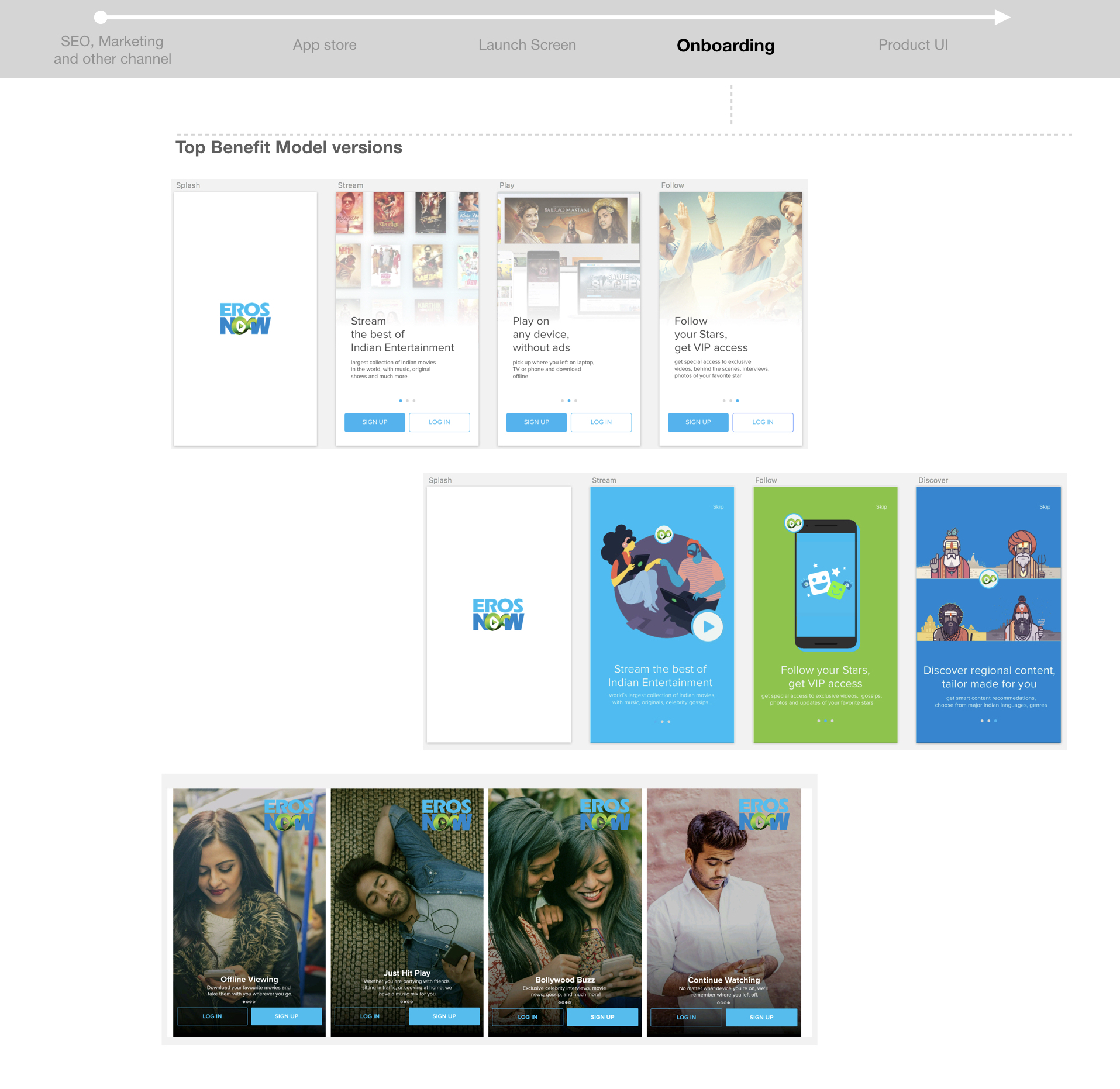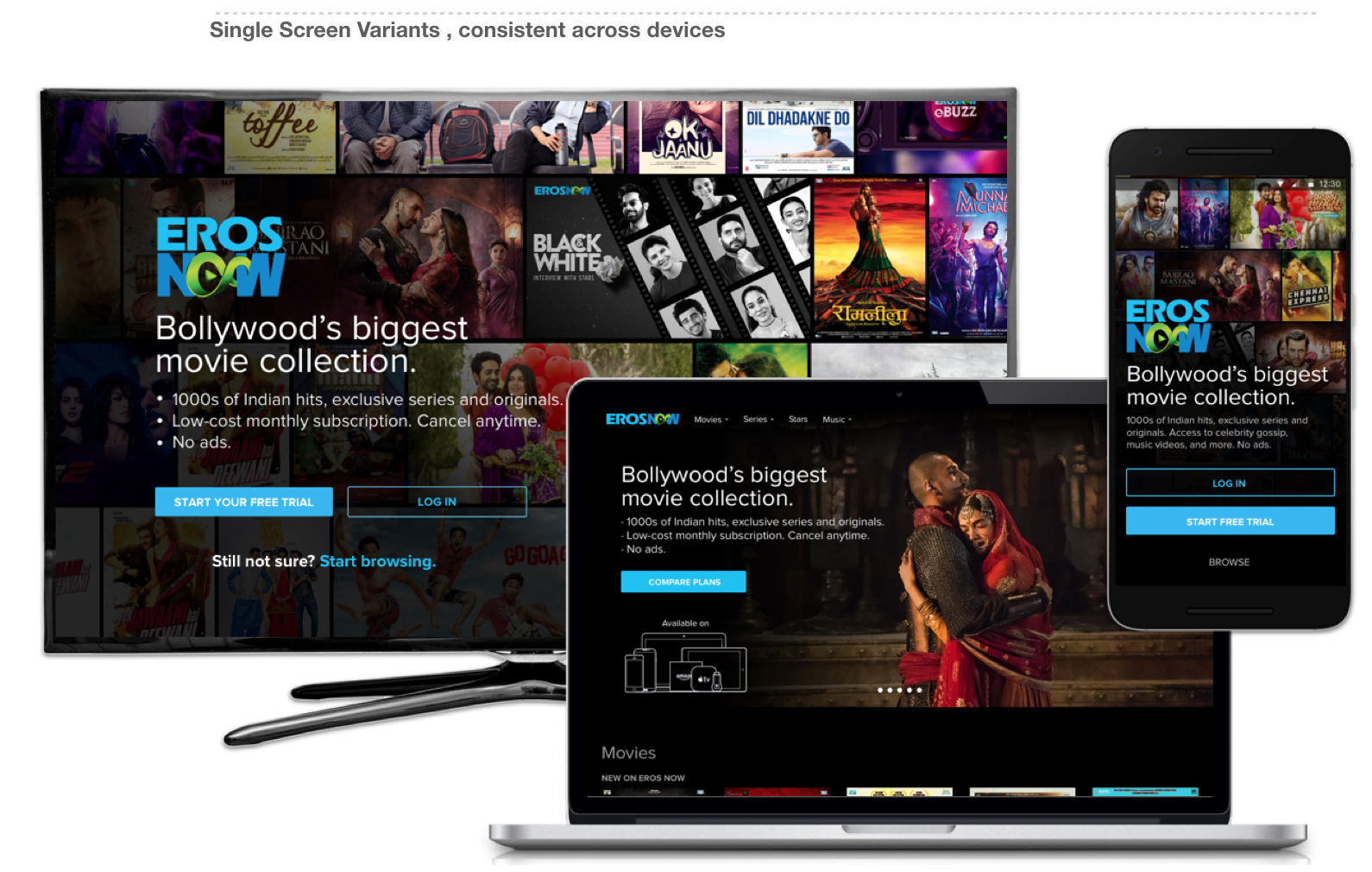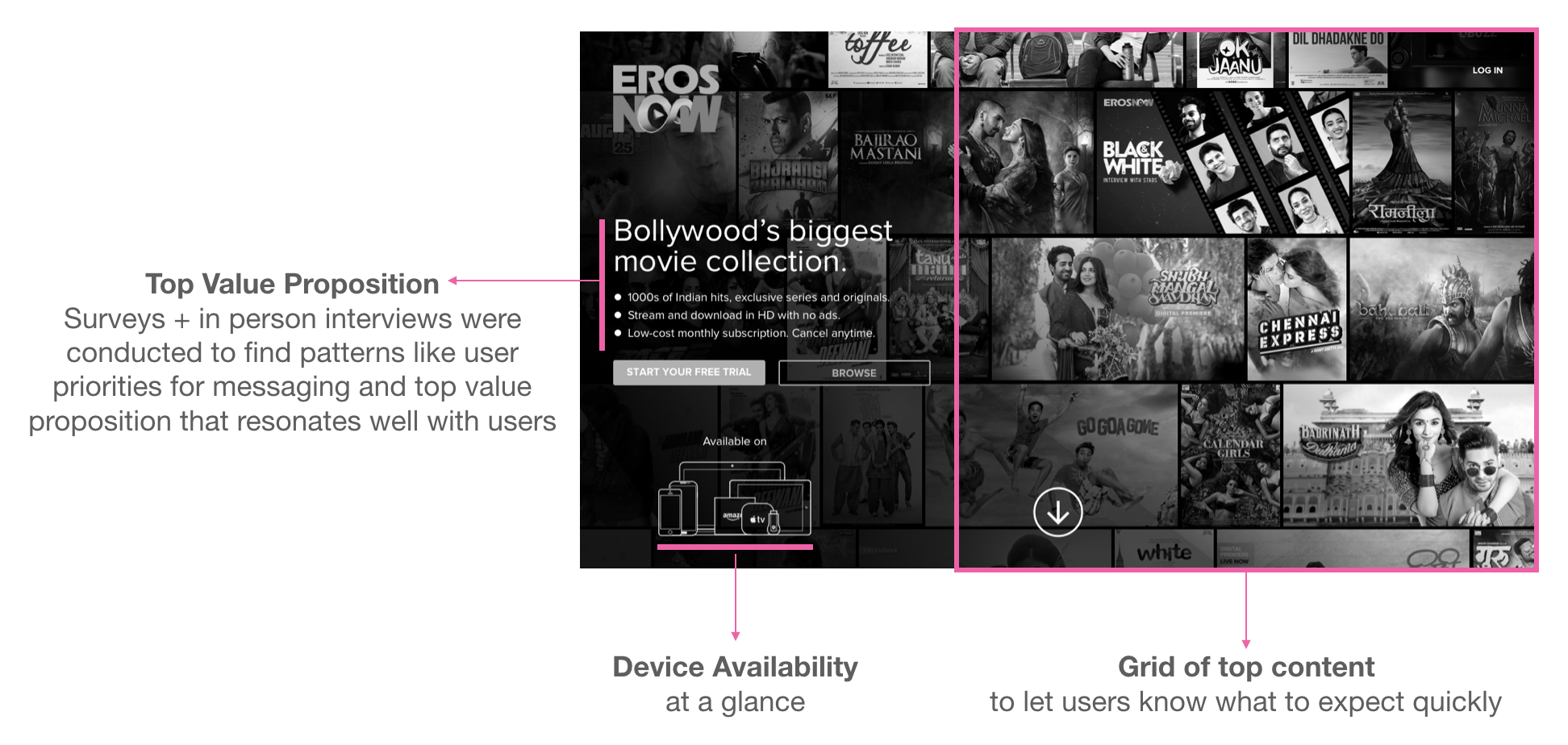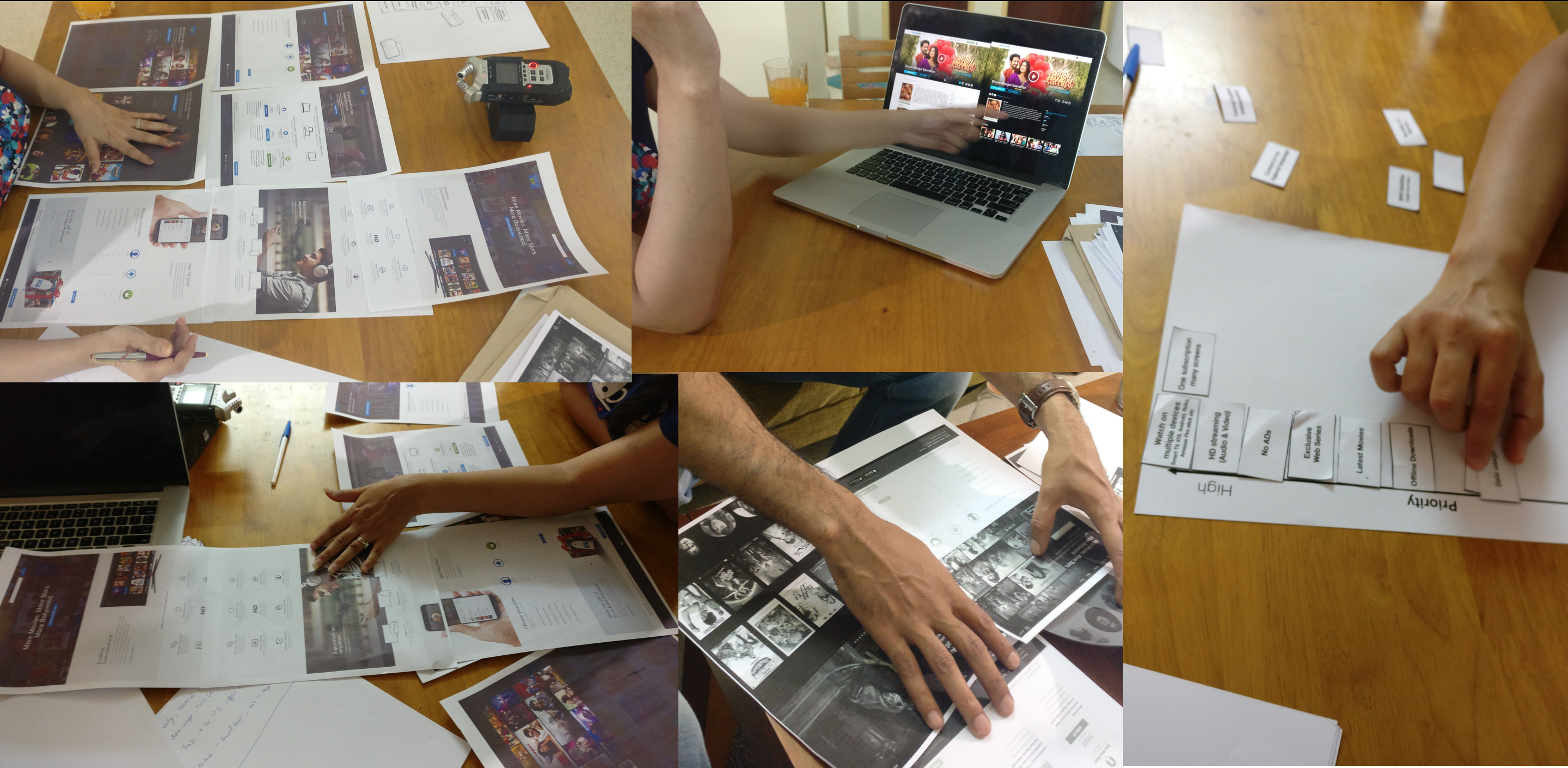 Controlled experiments and research spin offs: One of  my key responsibility was to understand potential and existing users and setup research practices into the product development lifecycle at Eros Now. With our design and product team I carried out several research projects that lead to the development of new products and enhancement of existing ones.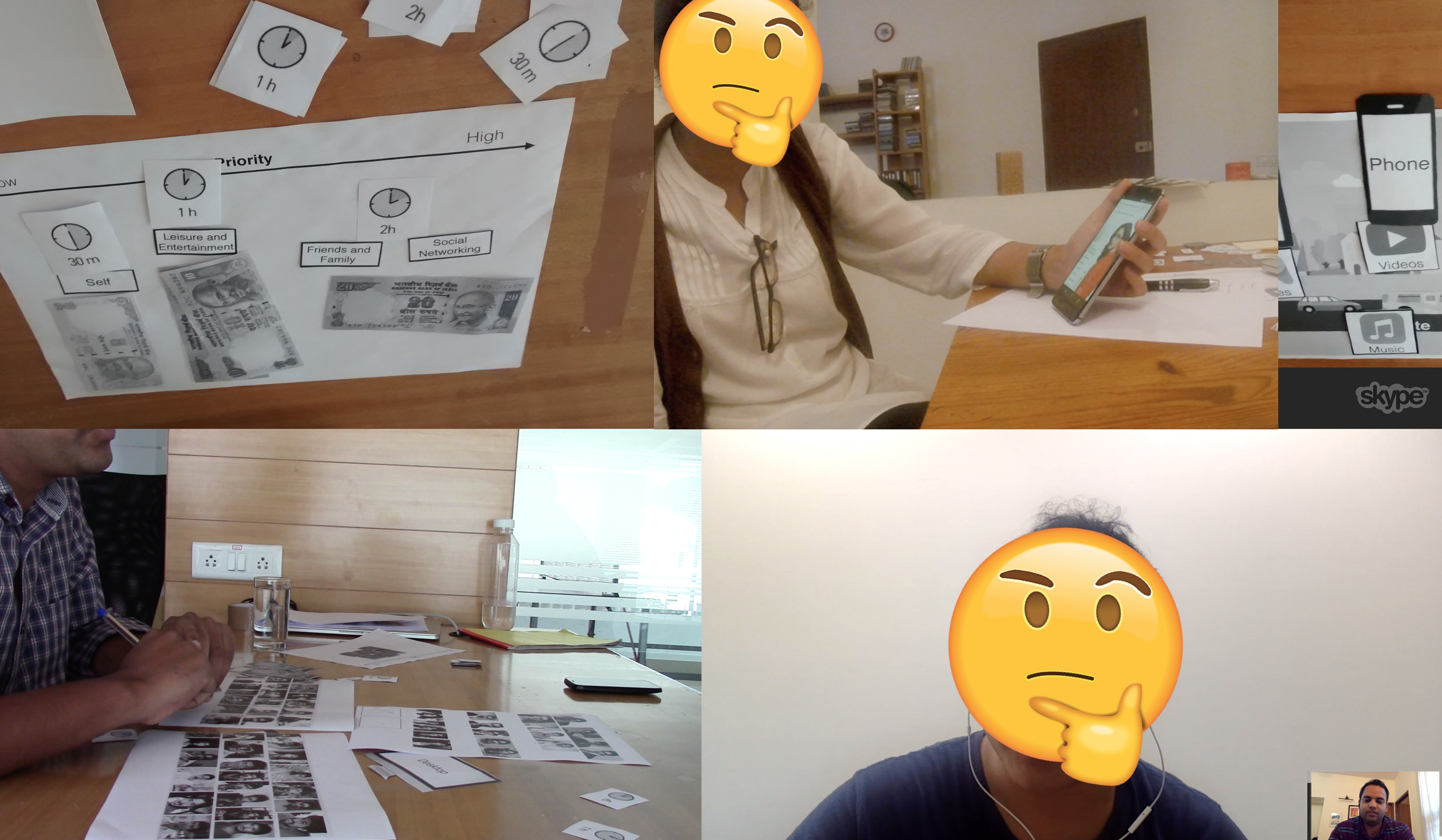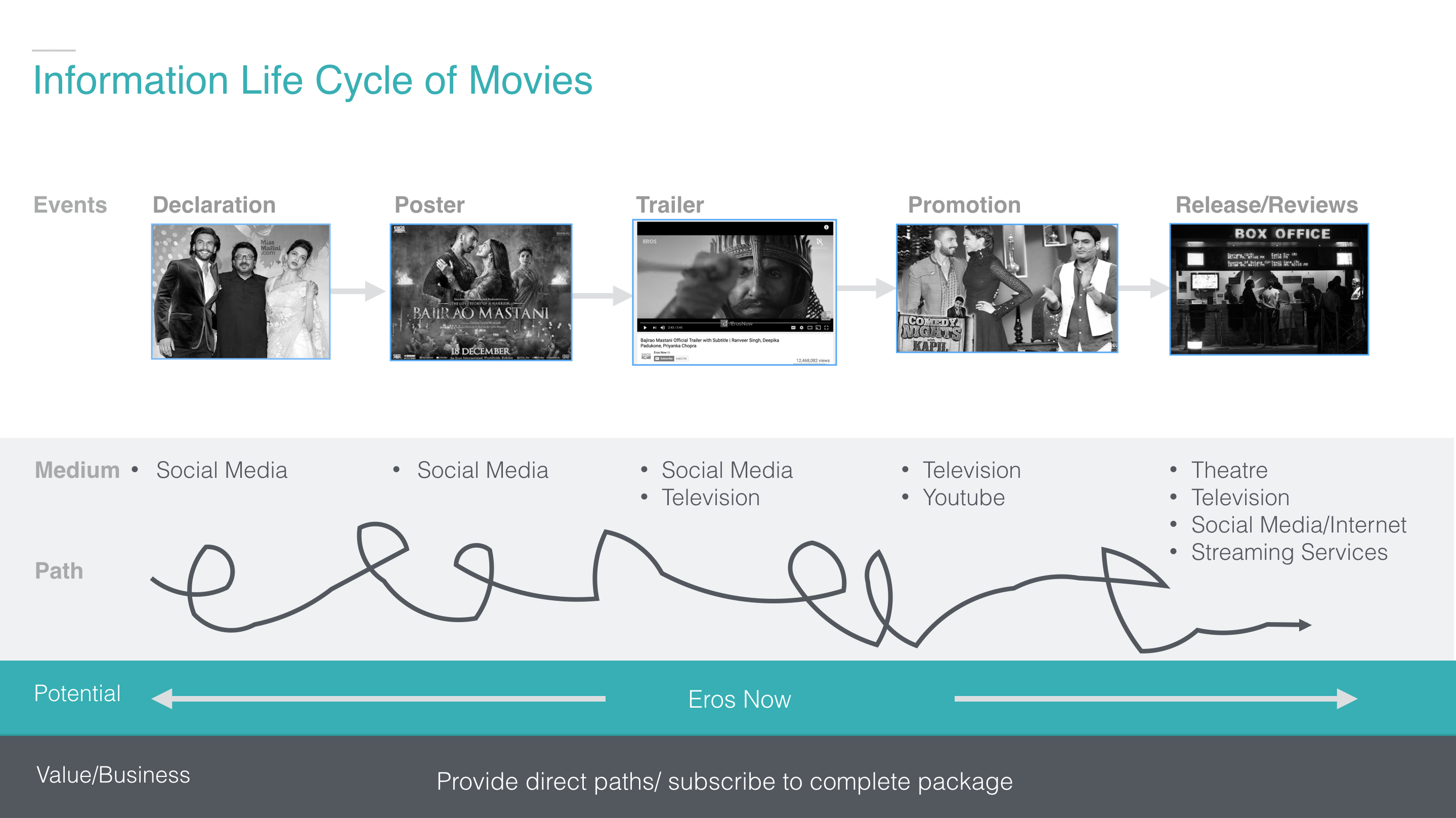 – For prototyping we used Keynote, Sketch, Invision, framer. Zeplin was used to deliver design specs to engineers.
– For user research and testing: paper prototypes, card sort, crazyegg, usertesting.com , lookback.io
– For data analysis we used Google Analytics, iTunes connect, Tableau and conviva. For A/B testing Apptimize and litmus were used.
– To create and track product stories and design documentation – Confluence, Jira, keynote and dropbox were used.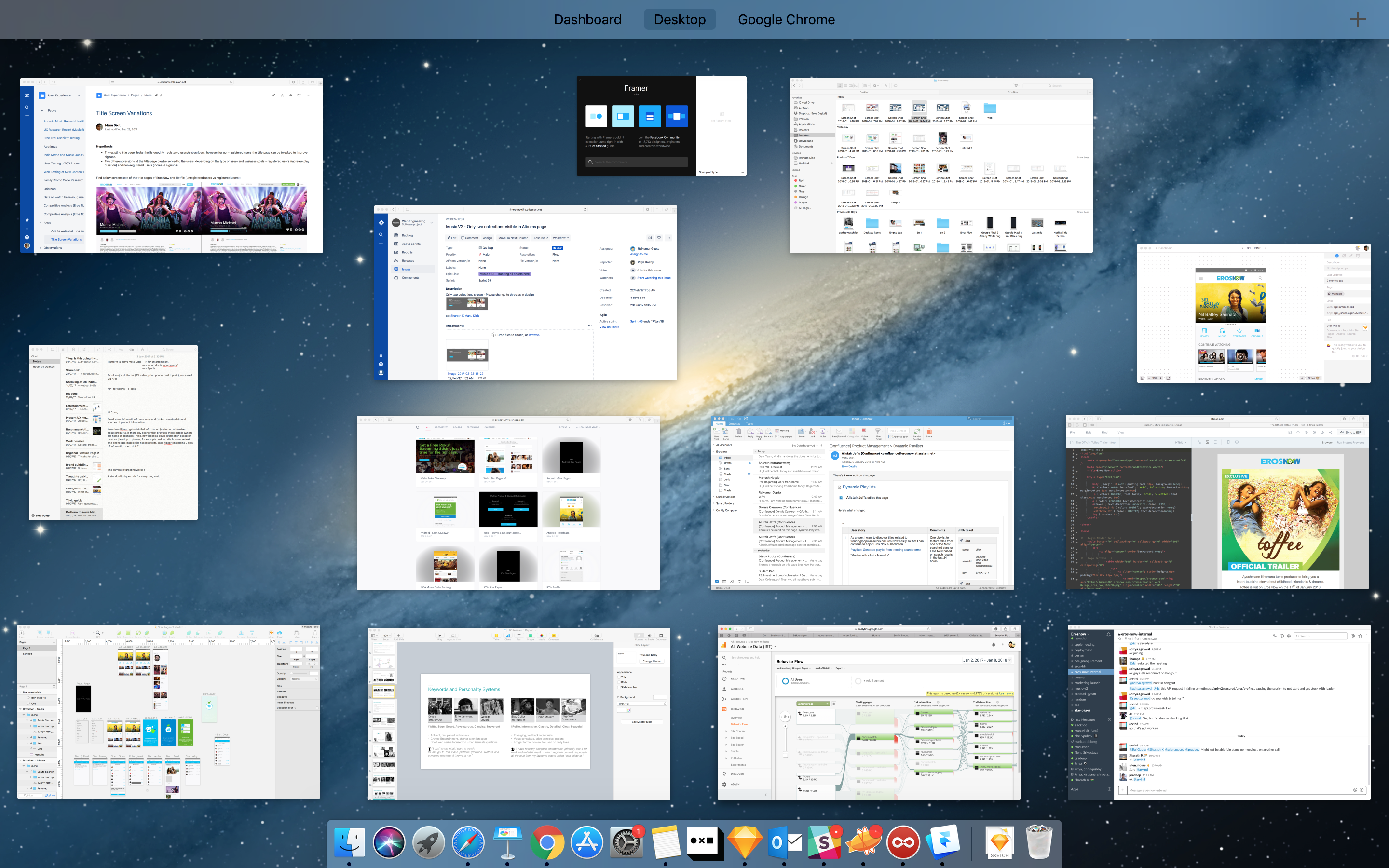 In less than three years, we scaled up to a multi-platform offering with over 70 million users, with 5 million+ paying subscribers. From research we identified the demand for certain features on our Android and iOS products long before our competition. We also were awarded best Apple TV app in India.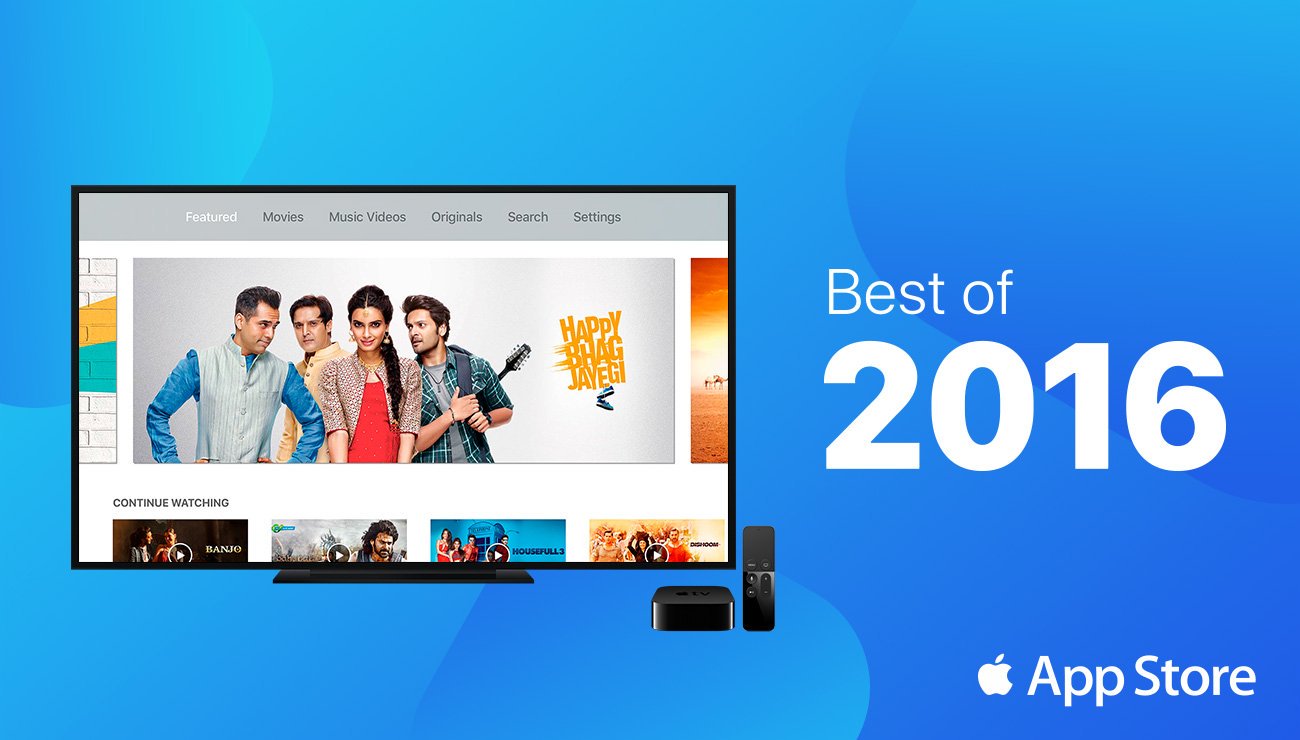 Credits
Design and Product team at Eros Now