On a chilly Sunday morning, got up at 4 AM and drove around 40 kms to a farm in Sterkfontein with the team. We were scheduled to fly in a hot air ballon over the scenic landscape just outside Johannesburg.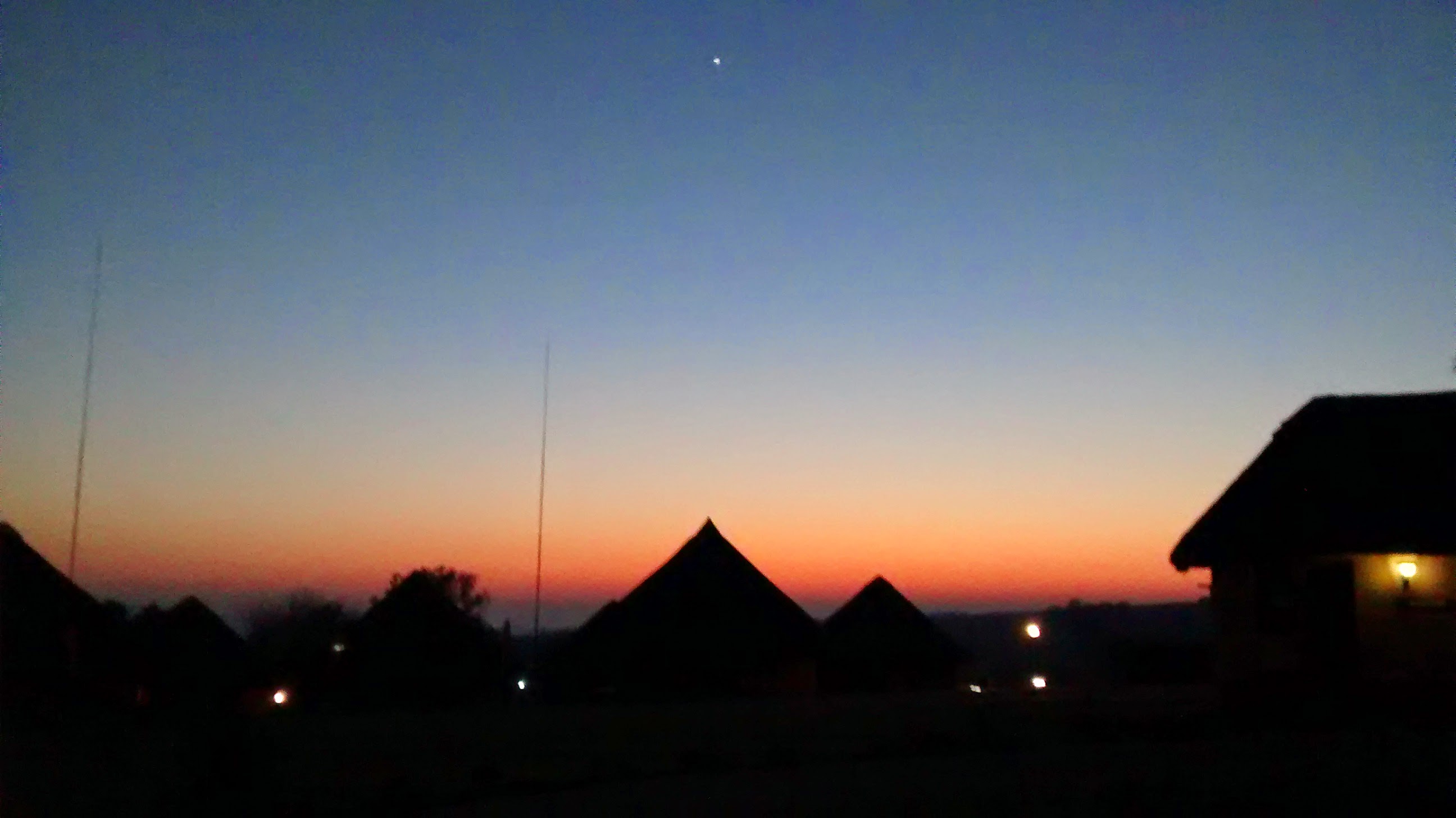 The sun was still not out even after reaching the destination. We were around 30 folks, were divided into 2 groups, I was in a smaller group with total 8 folks in the blue balloon others were in a red balloon. The stage was being set, hot air was getting filled into the balloons and after 30 minutes they were ready to fly. We were instructed about the flight and safety rules by the pilot. I was hoping for a dramatic take off but it was very subtle, felt nothing. Slowly the balloon rose up, the scene beneath was super exotic, we were flying over a dam surrounded by grasslands.
The sun slowly started coming out, luckily the day was very clear without clouds, direct sunlight gave a bit of warmth. The shear beauty of nature, subtle wind and an orange sun was super refreshing. I could've stayed in that moment all my life, was very good.
The pilot had more than 2000 hrs of flying experience and was easily dodging our questions. I kind of tried flying the balloon, but realised that there was nothing to fly, once the balloon gets into a stable wind, pilot don't do much, it flies without an effort. Slowly, we started decending into one of the farms, the landing was a bit rough but it was far exciting than the take off. After landing drinks were served and toasts were raised, I had orange juice 😀
We came back to the ranch and fed grass to a couple of giraffes, a heard of zebras also came over. Then we had lunch and drove back listening to Mohd Rafi, it was a good day.