CookStudio is a cooking app that helps amateur chefs to improve their personal recipes, by keeping track of modifications to dishes.
Overview
Cooking is an evolving process, most of the dishes and recipes are made better over time. Some of the amateur chefs or people who are new to cooking maintain a cook book of recipes which evolve over time. Cook Studio is an application which helps such people to maintain modification in timeline based view.
Google's material design was used in developing the application.
Process
Low fidelity wireframes
Middle Fidelity wireframes
Story Board
Google's Material design guidelines were used to develop the final screens.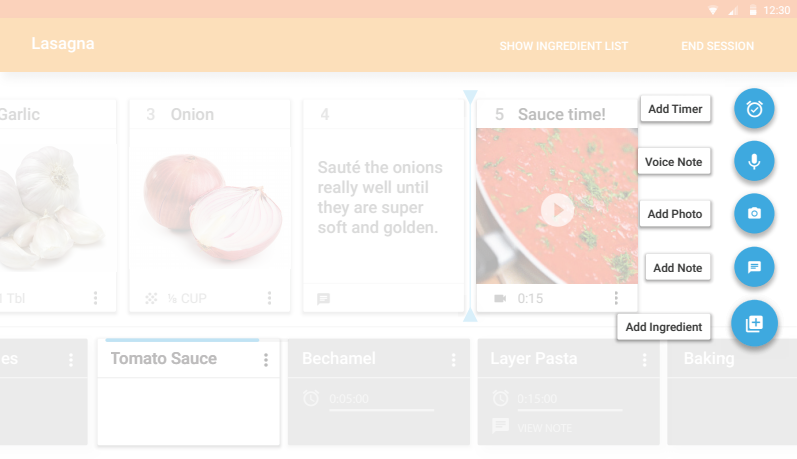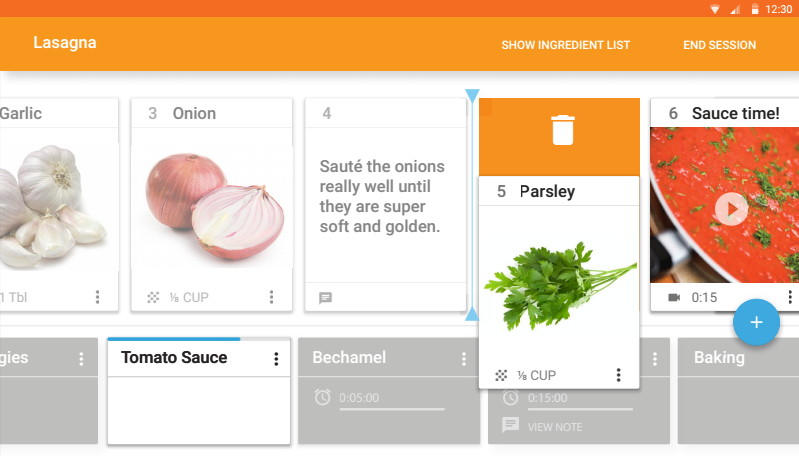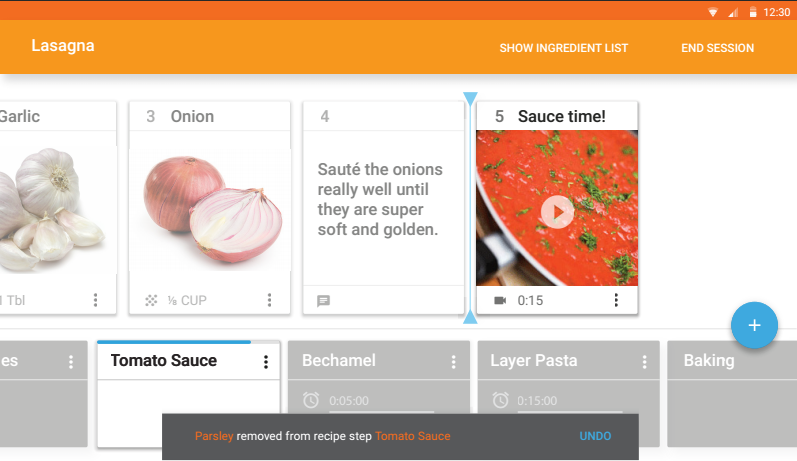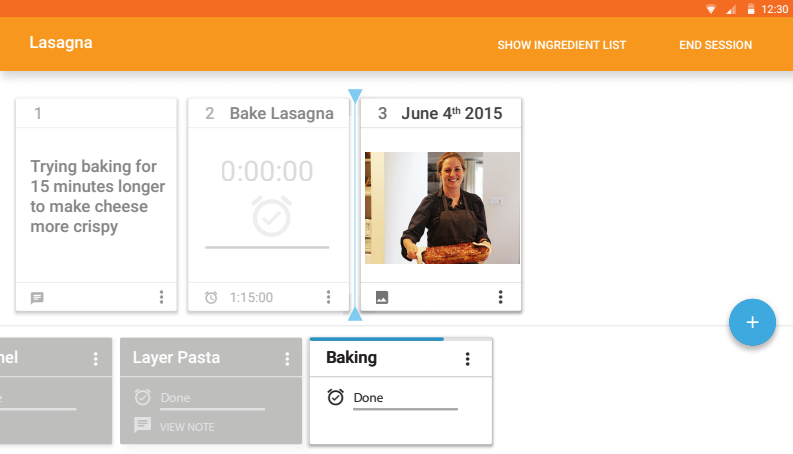 Credits
I did this project with Michael-Owen Liston and Kåre Magnus Sand Solvåg.